The images below speak volumes as to when life begins.  The eight reveals that life is eternal/infinite; some are struggling to come into heaven where life is while others are struggling to leave the confines of their never-ending torment. One must begin their heavenly life here to be accepted into heaven. Sin and violence will not enter in. If you cannot play well outside, you are not coming inside, where life is delicate and precious.  G-d (Father) likes peace except for shouts of joy and acclamation.
Psalms 46:10  Be still, and know that I am G-d: I will be exalted among the heathen, I will be exalted in the earth.
Compare the Eight image to what you will see in NASA's STS75 video beneath—confirming signs in the heavens and in the earth below.
Acts 2:17-19
(17)  And it shall come to pass in the last days, saith G-d, I will pour out of my Spirit upon all flesh: and your sons and your daughters shall prophesy, and your young men shall see visions, and your old men shall dream dreams:
(18)  And on my servants and on my handmaidens I will pour out in those days of my Spirit; and they shall prophesy:
(19)  And I will shew wonders in heaven above, and signs in the earth beneath; blood, and fire, and vapour of smoke:
It is the great eight on its side infinity the number for new beginnings Noah replenished the earth using the eight that were saved on the ark. We know G-d rested on the seventh day Jesus will rule 1000 years on the earth in visible form the whole world will see him return from the heavens. After the 1000 year reign of Christ,  this solar system will melt with a fervent heat as G-d makes a new heaven and new earth with those who want to be with Him.  He is my Lord, and He is my Master. I am here to prepare his way separating the believers from the unbelievers.
This video below is about that above whether they believe it or not. NASA stealing from the U.S. taxpayer for over 70 years because justice was not served the first time against the Nazi's. NASA should read their Bible.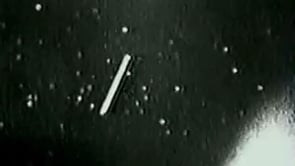 This man exposed the new world order plot,  it was not Muslim Terrorists at all but Roman citizens set out to destroy America it's the gunpowder plot all over again. He was silenced by his  Church the LDS and they blackmailed them to get Romney on the ticket. Birds of a Feather.