July 19,1969 a year to mark all years. The peace movement was in full swing only it was leaving out the prince of peace who can make it all really happen.
I was 10 years old at the time it was one month after my birthday which was on June 10 a day that a great Ecumenical undertaking took place in Switzerland. Did you know there were 10 Commandments odd how religious Christian people forget those,  it was not a good year for me?
The moon landing happened on July 19, 1969. Those who made it possible were German scientists who built weapons for Hitler and were never brought to justice, they were brought to America while the others hid in Switzerland where that Ecumenical meeting took place,   but we know justice is coming for all.
The Government subsidized NASA with billions every year. Truth be told we were never meant to escape this prison planet without the blood of Christ. We are here because the angels seen no value in worshiping a God they could not see,  so they watched us having been warned that to look on the face of God surely would mean death.
On July 18th 1969 Ted Kennedy made the news after causing an accident that killed Mary Jo Kopechne she was 28 years old.
This Post is really more about her and the reason I placed her image in the middle of the featured image we do not like to waste life and every life matters even hers. You may have forgotten her but FATHER has not.
The Kennedy family had been plagued by tragedy after tragedy and none of it was coincidental,  it was all done to show muscle and to reveal how ruthless they were at making sure the Government of America did what they wanted.
Ted was spared in order to push through many of their policies and projects when Italy suffered an earthquake Ted was the first one to do a PSA requesting aid for this nation. But why? The wealthiest religion in the world was right there. Simple because the dragon wasn't giving anything up to help its own citizens. He needs that money for the Peace plan to get his temple built.
It was the second time that a Kennedy tragedy would overshadow other more significant events.  John F. Kennedy was killed on the same day C.S. Lewis a Christian Apologist and the Author of several Christian books was called home, my favorite series is of his is the Chronicles of Narnia and it was a heavenly deliberate move on God's part to take him home on that day! Kennedy was 46 murdered by evil people and Lewis was 64 and called home by the master.
Divine guidance is part of the intelligent design, the land of opposites such as Bizarro world which made its debut in the 1960's. What happened in heaven is taking place in our own Bizarro world.
COVID 19 has a Biblical opposite which is found in Psalm 91 or September 9/11 in comparison to Genesis 11:9 the demon behind 9/11 can be found in Revelation 9:11.
Lewis's age of 64 points to the not so appointed time of John F. Kennedy in Psalm 64.
Psalms 64:1-10 KJV
(1)  Hear my voice, O God, in my prayer: preserve my life from fear of the enemy.
(2)  Hide me from the secret counsel of the wicked; from the insurrection of the workers of iniquity:
(3)  Who whet their tongue like a sword, and bend their bows to shoot their arrows, even bitter words:
(4)  That they may shoot in secret at the perfect: suddenly do they shoot at him, and fear not.
(5)  They encourage themselves in an evil matter: they commune of laying snares privily; they say, Who shall see them?
(6)  They search out iniquities; they accomplish a diligent search: both the inward thought of every one of them, and the heart, is deep.
(7)  But God shall shoot at them with an arrow; suddenly shall they be wounded.
(8)  So they shall make their own tongue to fall upon themselves: all that see them shall flee away.
(9)  And all men shall fear, and shall declare the work of God; for they shall wisely consider of his doing.
(10)  The righteous shall be glad in the LORD, and shall trust in him; and all the upright in heart shall glory.
While Kennedy's 46 seems to point to Lewis and the rest of us I loved JFK and his stand against ROME.
Psalms 46:1-11 KJV
(1)  God is our refuge and strength, a very present help in trouble.
(2)  Therefore will not we fear, though the earth be removed, and though the mountains be carried into the midst of the sea;
(3)  Though the waters thereof roar and be troubled, though the mountains shake with the swelling thereof. Selah.
(4)  There is a river, the streams whereof shall make glad the city of God, the holy place of the tabernacles of the most High.
(5)  God is in the midst of her; she shall not be moved: God shall help her, and that right early.
(6)  The heathen raged, the kingdoms were moved: he uttered his voice, the earth melted.
(7)  The LORD of hosts is with us; the God of Jacob is our refuge. Selah.
(8)  Come, behold the works of the LORD, what desolations he hath made in the earth.
(9)  He maketh wars to cease unto the end of the earth; he breaketh the bow, and cutteth the spear in sunder; he burneth the chariot in the fire.
(10)  Be still, and know that I am God: I will be exalted among the heathen, I will be exalted in the earth.
(11)  The LORD of hosts is with us; the God of Jacob is our refuge. Selah.
Many claim it was Kennedy's secret society speech that numbered his days when he claimed we were opposed around the world by a ruthless conspiracy it can be no more ruthless than the priesthood out of ROME the modern priests of Jezebel.
Jezebel makes kings do her bidding and nations to fall, who gets others to bear false witness with them against the children of Abraham. They invest their money into every nation's wars in hopes of windfalls from stock options in the Military Industrial Complex and the nation repaying the loans they borrowed to fight the wars they engineered with interest off the backs of those at the bottom of the system.
Apollo 11 landed on July 19, 1969.
That to the God of heaven has no value the money spent on this attempt to get into heaven without Christ is futile, it robs orphans and widows of money that could help better them and our society.
We fight wars and need better weapons because we do not know how to love so the wealth of a nation is spent to kill and make the investors drunk on the blood of the saints.
The focus we want you to see is Mary Jo Kopechne the day here appointed time points too using the Apollo 11 designation. She drowned in a car driven by Ted Kennedy both of them were Catholic and neither one of them was "Born Again" it is mandatory in order to enter into the heavens there is no other way no matter how many good works you do.
John 3:3 KJV
Jesus answered and said unto him, Verily, verily, (TRULY, TRULY- You must, You must) I say unto thee, Except a man be born again, he cannot see the kingdom of God.
The only good work that should be done is invite Jesus into your heart and learn from HIM and let HIM work through you.
She did everything her church taught her except to hide the word of God in her heart to not sin against HIM,  which for many Catholics is impossible because they hide it from them and others and replace it with scapula's and rosary beads. Had she continued in life she would have become another Mrs. B. Eagle who would not soar with the eagles because her church treats them like a dogs.  Like so many other little girls she made her first communion in her pretty white dress and was even baptized as a baby when born, both completely un-biblical. The priest-craft at work with the show of outward appearances.
Train up a child in the way they should go and they will not depart from it Proverbs 22:6,  even if it is wrong.
Mary Jo Kopechne
7+18+19+69+Apollo 11 designation for Psalm 124 the 18th day they entered the moons gravity.
Psalms 124:1-8 KJV
(1)  A Song of degrees of David. If it had not been the LORD who was on our side, now may Israel say;
(2)  If it had not been the LORD who was on our side, when men rose up against us:
(3)  Then they had swallowed us up quick, when their wrath was kindled against us:
(4)  Then the waters had overwhelmed us, the stream had gone over our soul:
(5)  Then the proud waters had gone over our soul.
(6)  Blessed be the LORD, who hath not given us as a prey to their teeth.
(7)  Our soul is escaped as a bird out of the snare of the fowlers: the snare is broken, and we are escaped.
Making the moons gravity is not really escaping and going to Mars would be a prelude to hell, only hell is worse because there is no escape.
(8)  Our help is in the name of the LORD, who made heaven and earth.

Now Mary Jo Kopechne life has meaning bringing Glory to God.
7+18+19+69+28 = Psalm 141
Psalms 141:1-10 KJV
(1)  A Psalm of David. LORD, I cry unto thee: make haste unto me; give ear unto my voice, when I cry unto thee.
(2)  Let my prayer be set forth before thee as incense; and the lifting up of my hands as the evening sacrifice.
(3)  Set a watch, O LORD, before my mouth; keep the door of my lips.
(4)  Incline not my heart to any evil thing, to practise wicked works with men that work iniquity: and let me not eat of their dainties.
(5)  Let the righteous smite me; it shall be a kindness: and let him reprove me; it shall be an excellent oil, which shall not break my head: for yet my prayer also shall be in their calamities.
(6)  When their judges are overthrown in stony places, they shall hear my words; for they are sweet.
(7)  Our bones are scattered at the grave's mouth, as when one cutteth and cleaveth wood upon the earth.
(8)  But mine eyes are unto thee, O GOD the Lord: in thee is my trust; leave not my soul destitute.
(9)  Keep me from the snares which they have laid for me, and the gins of the workers of iniquity.
(10)  Let the wicked fall into their own nets, whilst that I withal escape.
With the Apollo 11 designation added to Mary Jo Kopechne's  age.
We come to a much needed Proverb for today.
Proverbs 2:1-22 KJV
(1)  My son, if thou wilt receive my words, and hide my commandments with thee;
(2)  So that thou incline thine ear unto wisdom, and apply thine heart to understanding;
(3)  Yea, if thou criest after knowledge, and liftest up thy voice for understanding;
(4)  If thou seekest her as silver, and searchest for her as for hid treasures;
(5)  Then shalt thou understand the fear of the LORD, and find the knowledge of God.
(6)  For the LORD giveth wisdom: out of his mouth cometh knowledge and understanding.
(7)  He layeth up sound wisdom for the righteous: he is a buckler to them that walk uprightly.
(8)  He keepeth the paths of judgment, and preserveth the way of his saints.
(9)  Then shalt thou understand righteousness, and judgment, and equity; yea, every good path.
(10)  When wisdom entereth into thine heart, and knowledge is pleasant unto thy soul;
(11)  Discretion shall preserve thee, understanding shall keep thee:
(12)  To deliver thee from the way of the evil man, from the man that speaketh froward things;
(13)  Who leave the paths of uprightness, to walk in the ways of darkness;
(14)  Who rejoice to do evil, and delight in the frowardness of the wicked;
(15)  Whose ways are crooked, and they froward in their paths:
(16)  To deliver thee from the strange woman, even from the stranger which flattereth with her words;
(17)  Which forsaketh the guide of her youth, and forgetteth the covenant of her God.
(18)  For her house inclineth unto death, and her paths unto the dead.
(19)  None that go unto her return again, neither take they hold of the paths of life.
(20)  That thou mayest walk in the way of good men, and keep the paths of the righteous.
(21)  For the upright shall dwell in the land, and the perfect shall remain in it.
(22)  But the wicked shall be cut off from the earth, and the transgressors shall be rooted out of it.
The day of the landing Apollo 11 alone without Mary Jo.
7+19+19+69+Apollo 11
Psalms 125:1-5 KJV
(1)  A Song of degrees. They that trust in the LORD shall be as mount Zion, which cannot be removed, but abideth for ever.
(2)  As the mountains are round about Jerusalem, so the LORD is round about his people from henceforth even for ever.
(3)  For the rod of the wicked shall not rest upon the lot of the righteous; lest the righteous put forth their hands unto iniquity.
(4)  Do good, O LORD, unto those that be good, and to them that are upright in their hearts.
(5)  As for such as turn aside unto their crooked ways, the LORD shall lead them forth with the workers of iniquity: but peace shall be upon Israel.
I get all this because I am not Catholic, nor do I support them if you see a brother on the wrong path you are required to correct them in order to cover a multitude of sins and I in truth love them as I do you if you got caught up in this.
James 5:20 KJV
Let him know, that he which converteth the sinner from the error of his way shall save a soul from death, and shall hide a multitude of sins.
5+20 =25 which is 5×5 Five is a number for mercy if we were to go 3×25 now we are covering a great multitude.
Psalm 75:2
NASA by the way started up because we brought German Scientist who were building rockets to bomb England in service to HITLER who we know wiped out over 6 million Jewish people. They came into America in order to make our nukes travel further if need be.  Giving us superiority over the world.
They say clothes make a man the guy in the suit .
From the wiki
Wernher Magnus Maximilian Freiherr von Braun a German-born citizen and a American aerospace engineer and space architect. ( Though personally I am going with God on that architect assumption, and how rude). He was the leading figure in the development of rocket technology in Nazi Germany and a pioneer of rocket and space technology in the United States.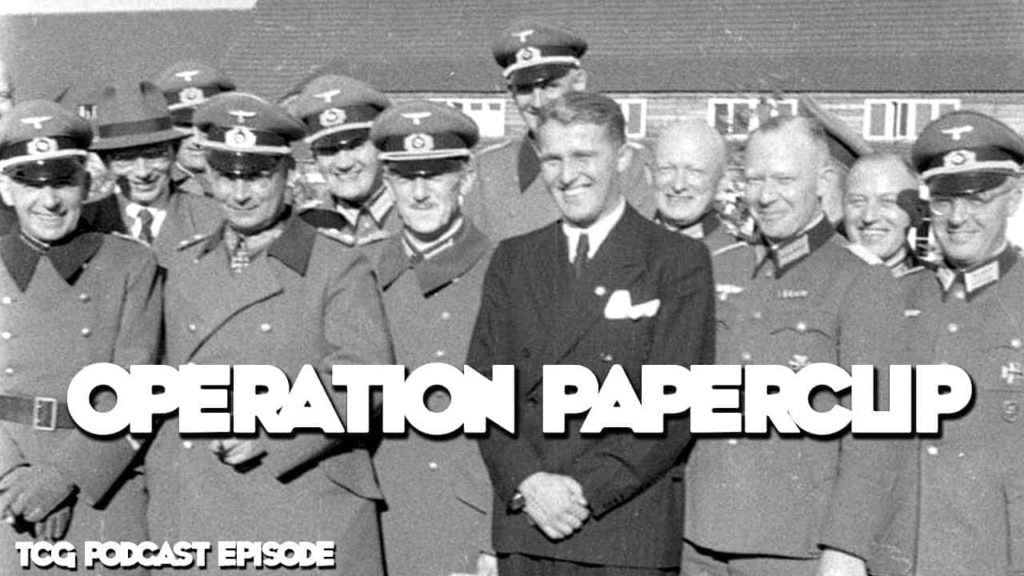 Below they are dressed for success but the heart and ideals came with them.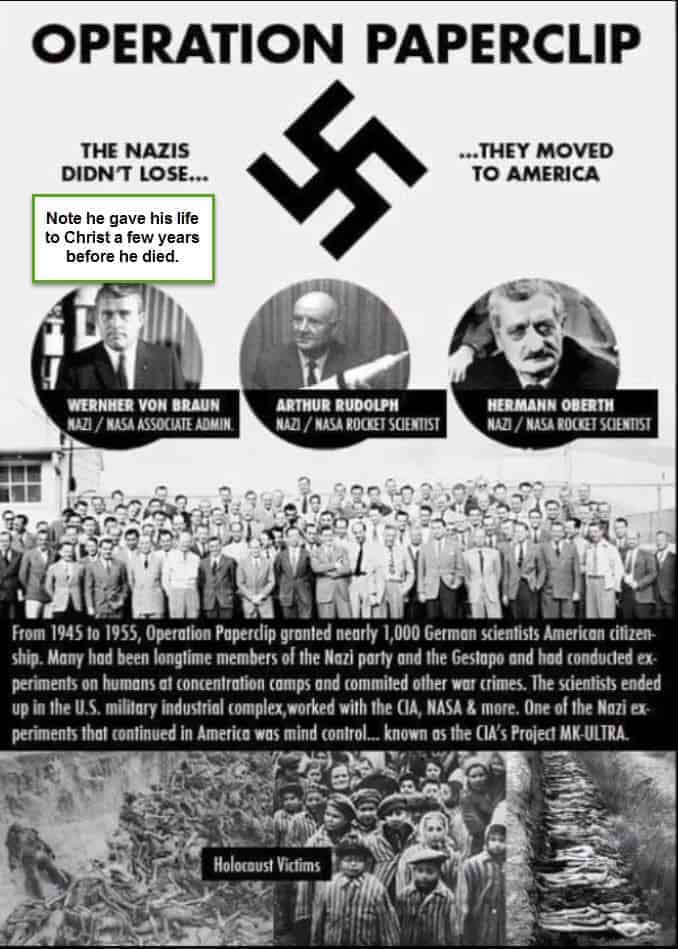 Ireland was once a holding of the British Empire (Protestant) and the IRA (Catholic) fought to free Ireland from their reign, using terrorist tactics of bombing public places to make a statement, the same religion tried to blow up King James and parliament in 1605.  But of course like Hitler there were Protestants also in the IRA also aiding them because the world is full of traitors to God's kingdom.
Should we as American's be delighted that Joe Biden is in the White House a crooked Irish Catholic ruling over the most powerful nation on the earth.
What about his eternal soul?
Donald Trump was educated at a Jesuit school, a double minded religion is unstable in all its ways including the men who are double minded with it.
Hitler's parents sent him to parachiol school were he learned to be like all Catholic's antisemitic the word of God did not get planted into his heart.  OK that's not fair,  they are not all antisemitic just the idols that make for stumbling blocks to Abraham's children and the making of ministers of righteousness set up to protect them.
2 Corinthians 11:11-15 KJV
(11)  Wherefore? because I love you not? God knoweth.
(12)  But what I do, that I will do, that I may cut off occasion from them which desire occasion; that wherein they glory, they may be found even as we.
(13)  For such are false apostles, deceitful workers, transforming themselves into the apostles of Christ.
(14)  And no marvel; for Satan himself is transformed into an angel of light.
(15)  Therefore it is no great thing if his ministers also be transformed as the ministers of righteousness; whose end shall be according to their works.
They go by the name of Pre-terrorists , Preterist for short it is a doctrine of devils out of the Jesuit Schools that have been placed in America. The very doctrine that made us stop recruiting from England our preachers so we began to educate them here at Harvard University.
The colleges in the image below make up our ministers of righteousness teaching Catholic doctrine and looking the other way as they make America into the next Germany of murderers. People who attend them consider themselves Christian. Is this what you are binding on earth,  is this what you want for heaven?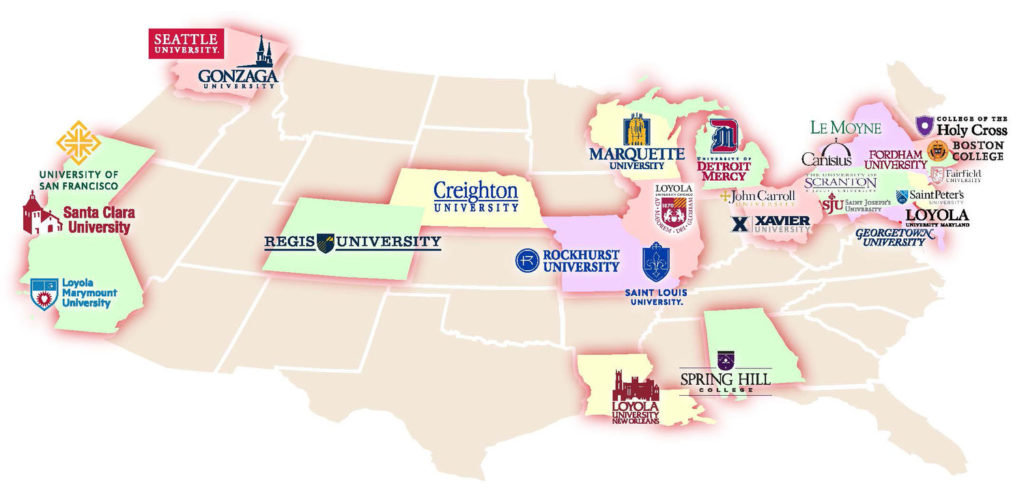 Jesus for them is a license to sin which clearly means they don't know him. Klara Pözl was Hitler's mother she was devoted to her son Adolf, and theirs was one of the few close relationships in Hitler's life.  Had she only been separated from her husband she could have been a role model for women in her Church maybe even a deaconess.
James 5:20 KJV
Let him know, that he which converteth the sinner from the error of his way shall save a soul from death, and shall hide a multitude of sins.
Proverbs 9:6-18 KJV
(6)  Forsake the foolish, and live; and go in the way of understanding.
(7)  He that reproveth a scorner getteth to himself shame: and he that rebuketh a wicked man getteth himself a blot.
(8)  Reprove not a scorner, lest he hate thee: rebuke a wise man, and he will love thee.
(9)  Give instruction to a wise man, and he will be yet wiser: teach a just man, and he will increase in learning.
(10)  The fear of the LORD is the beginning of wisdom: and the knowledge of the holy is understanding.
(11)  For by me thy days shall be multiplied, and the years of thy life shall be increased.
(12)  If thou be wise, thou shalt be wise for thyself: but if thou scornest, thou alone shalt bear it.
(13)  A foolish woman is clamorous: she is simple, and knoweth nothing.
(14)  For she sitteth at the door of her house, on a seat in the high places of the city,
(15)  To call passengers who go right on their ways:
(16)  Whoso is simple, let him turn in hither: and as for him that wanteth understanding, she saith to him,
(17)  Stolen waters are sweet, and bread eaten in secret is pleasant.
(18)  But he knoweth not that the dead are there; and that her guests are in the depths of hell.
You are given once to die and then the judgment, question you need to ask yourself is how do you judge Abel and what law did he break?
Brother Abel (Benjamin)