In the building of the new world order, the people responsible create chaos., Then they bring in enforcement to restore order the same people responsible for it trying to look like heroes. The problem is it exceeded their expectations the heart of man is desperately wicked and who can understand it?  The same people who gave us socialist Germany are building a socialist America. To get peace in the world by men, it would take a dictatorship like  Nazi Germany where they gas the non-conformist.
With Jesus coming back, we are giving him a government our fathers fought against in the 1940s, and I don't think the building of it will win the hearts of the Jewish people, which is the main job of the Church. I do not wish for any of them to get left behind; I only wish I understood lamps better?
Imagine being the person to tell the person who has the light that made the crop images and reveals the fantastic last day hidden mysteries of the Bible that he doesn't understand what lamps are?
There are seven eyes to the spirit of G-d made by the seven lamps. All the raised sections add to fourteen. Psalm 14:2 God looked to see who understood?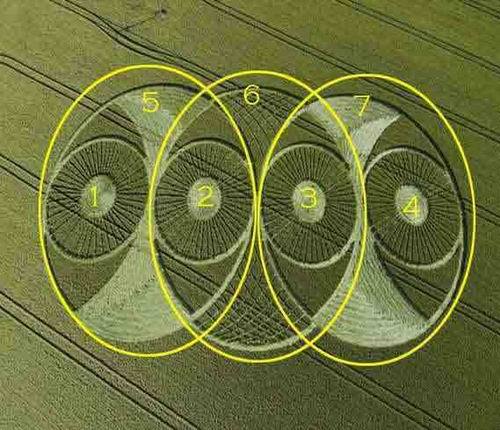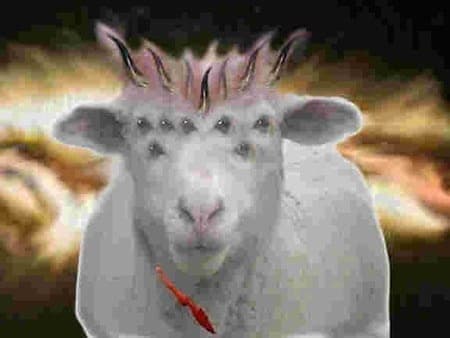 To the Jewish people, the Messiah, according to their understanding, was to be like King David, a man after God's own heart who will rise and establish the eternal kingdom. He is not given over to idolatry or pagan practices. The place he worships at does not offend God in the temple/sanctuary which is the throne only meant for the messiah, not some delusional fantasy that has the powers of God but is not God who offers the Messiah half of Holy, Holy, Holy a mocking if ever there was one.
Many Churches at Christmas will have baby Jesus outside in the cold while the fat guy with the black boots has his throne set up in the sanctuary going HO HO HO on HIS birthday compliments of a man exalted by Rome the patron saint  Nicholas. Which is not letting the dead bury the dead but learn to talk to the dead.  Can you see the Jewish dilemma  Mr. Pentacostal yes you who claims you know God you know what God wants? I know what God want's better, and that is a great falling away into the church.
Adding Christ to paganism is not going to win the Jewish people to Christ, and HE came for them first in case any of you theologians forgot that.   Like Joseph, the gentiles are saved,   now it is time to bring in the true recipients of the kingdom.
If not for them, none of us would have been saved. They offered up as God's only chosen priesthood the right sacrifice so perfect was Jesus that God had no longer any need for the temple priest and had them scattered. In the new covenant, there is no priesthood segregated from the people. We are all called to inspect the final sacrifice.
They are waiting for Messiah to establish the kingdom to set up its banners and defeat their foes who would not bring them into bondage with idolatry and unbelief. The body of Christ is meant to represent Christ. We even have flags to establish the messianic kingdom.
The Jews are waiting for somebody to come and destroy Rome and establish peace, Rome happens to have it all now, but that doesn't change the concept. They may be bigger, but so is the true believers in Christ.
I joined with a young youth minister once who came to a  church I was attending to establish himself. I became involved in his singles group that I really had no business being a part of, but I loved the fellowship and several of my friends were involved.
I was only part of it for two years, and I had ten years on everyone; besides I promised God I would not marry again, so I had no business in the singles group to begin with. However, the Pastor's wife convinced me God would not hold my promise against me that the heart had many chambers, and I could make room for another.
Besides, I do like gender, I always read the word with the understanding the last creation God made was the woman, and he did save the best for last. The bride of Christ makes a lot more sense when we see it that way. Only a woman can prepare a bride; this is her time to shine and reveal to her husband who they are following.
The serpent is dressed and has a tail ladies that rattles  Nazi, Nazi, Nazi. Is this what your husbands want your children to be a part of?
Starting at his head for the number one commandment and going towards the rattle, we have nine other commandments; this creature was responsible for making God create them for man.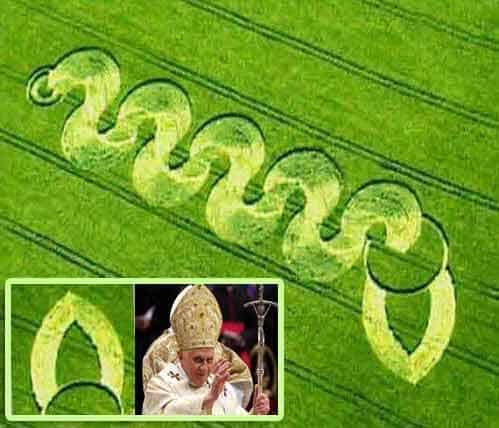 Eve's sin was she wanted her man to be like God, and listening to the serpent. She separated the man from his God. Her intimacy with a man would become less than it was meant to be in the fall love fell as well as the days of laughter, and frolicking in the garden were over, it was Adam's fault for having added to God's word in relaying what God said about the tree.  He should have just never mentioned it. However, love is sometimes overprotective and adds to God's word without thinking it through.
Wanting to be like God,   even God is for that  HE sent his example and asked us to mold ourselves into that image the image of Jesus the highest God the Son, the inheritor of all we see.
I told the youth minister who arrived one year to the day I started at the Boston church, I needed to depart the singles group as I felt I was too old for the woman the group was attracting,  that I needed to get onto something more helpful in the kingdom that's when I became involved in a homeless ministry. However, before I parted he and I had a talk,  he tried to encourage me to remain that he had a vision for a community church where houses would be built,. We could be as family it was enticing for me I love the idea of family, but he was only there two years and younger than the mature spirit I found in the church.  I proceeded to tell him it was not a time to begin new churches. It was time to bring the churches together.  Not long after our talk, I felt the Pastor needed to know his Timothy had a vision of his own.
I took note that Catholics had surrounded him and encouraged him to break out from under the Pastor, the darkness in them feeding his darkness. Things may have been better had the Pastor been asked to aid him with his vision when he first began attending or at least mention it. It could have avoided a church split. It also could have been because my homeless ministry was closed down as it did not fit the church's vision,  that the ministry was helping me grow and learn.
Usually, when people are tragically hurt physically or emotionally, they return to the home they knew so well where they felt safe. The work God wanted to do in Boston to convict the heart of the attackers of a pastor was foiled by one more clever than I.
As you can see by the following crop circle, the enemy follows me wherever I go. We must prepare the way of the  LORD.
Add the eight flatten sections  I missed to the  33 for Psalm 41:1-13
Psalms 41:1-13 KJV
(1)  To the chief Musician, A Psalm of David. Blessed is he that considereth the poor: the LORD will deliver him in time of trouble.
(2)  The LORD will preserve him, and keep him alive, and he shall be blessed upon the earth: and thou wilt not deliver him unto the will of his enemies.
(3)  The LORD will strengthen him upon the bed of languishing: thou wilt make all his bed in his sickness.
(4)  I said, LORD, be merciful unto me: heal my soul; for I have sinned against thee.
(5)  Mine enemies speak evil of me, When shall he die, and his name perish?
(6)  And if he come to see me, he speaketh vanity: his heart gathereth iniquity to itself; when he goeth abroad, he telleth it.
(7)  All that hate me whisper together against me: against me do they devise my hurt.
(8)  An evil disease, say they, cleaveth fast unto him: and now that he lieth he shall rise up no more.
(9)  Yea, mine own familiar friend, in whom I trusted, which did eat of my bread, hath lifted up his heel against me.
(10)  But thou, O LORD, be merciful unto me, and raise me up, that I may requite them.
(11)  By this I know that thou favourest me, because mine enemy doth not triumph over me.
(12)  And as for me, thou upholdest me in mine integrity, and settest me before thy face for ever.
(13)  Blessed be the LORD God of Israel from everlasting, and to everlasting. Amen, and Amen.
The ecumenical movement is the brain child of the Roman Catholic Church. This moment gained momentum during  the Second Vatican Council held in Rome from 1962 to 1965. The primary purpose of the ecumenical movement is to draw individuals, groups and churches back into the Roman Catholic religious system. The eventual goal is to enslave all people under the Roman pontiff as head of the "Universal Church". The movement employs various techniques that range from joint declarations of faith to stadium events filled with people from various denominations. All are encouraged to be united through emotional experiences instead of Biblical truth.
The scripture clearly warns the bible believing Christian in 2 Corinthians chapter 6. 14 Be ye not unequally yoked together with unbelievers: for what fellowship hath righteousness with unrighteousness? and what communion hath light with darkness? 15 And what concord hath Christ with Belial? or what part hath he that believeth with an infidel? 16 And what agreement hath the temple of God with idols? for ye are the temple of the living God; as God hath said, I will dwell in them, and walk in them; and I will be their God, and they shall be my people. 17 Wherefore come out from among them, and be ye separate, saith the Lord, and touch not the unclean thing; and I will receive you.
Love you all
Brother Abel