For those of you who are not Star Wars fans, this metaphor may elude you; Obi-Wan was a Jedi master who was proficient in the knowledge of the force he was Luke Skywalker's teacher.
James 3:1 KJV
(1)  My brethren, be not many masters, knowing that we shall receive the greater condemnation.
James 3:1 NASB
(1) Let not many of you become teachers, my brethren, knowing that as such we will incur a stricter judgment.
Would rather receive a stricter judgment instead of a greater condemnation. Maybe that's why the NASB is so popular? It leaves out words like "Respect" Genesis 4:4 and "Replenish" Genesis 1:28, Genesis 9:1. If you ask me I would say the devil is in the details.
If you are handed a bottle of sparkling Poland Springs water and someone tinkled in it would you want to know?
Well someone tinkled in the Bible.
If full preterism is wrong, why is not partial preterism?
Let's look at the root of Preterism.
Historically, preterists and non-preterists have generally agreed that the Jesuit Luis de Alcasar (1554–1613) wrote the first systematic preterist exposition of prophecy Vestigatio arcani sensus in Apocalypsi (published in 1614) during the Counter-Reformation.
Need I say more?
I hope you choose to be a Sky Walker and walk in the heavens with God,  HE tells us how we can do that; coincidently, it is found in the Gospel of Luke, I so do love my Father, and I know HE loves you.
Luke 24:44-49 KJV
(44)  And he said unto them, These are the words which I spake unto you, while I was yet with you, that all things must be fulfilled, which were written in the law of Moses, and in the prophets, and in the psalms, concerning me.
Everything written in the Bible is to lead us to Christ and the New Birth Experience for the New Heavens and Earth Coming.
(45)  Then opened he their understanding, that they might understand the scriptures,
(46)  And said unto them, Thus it is written, and thus it behoved Christ to suffer, and to rise from the dead the third day:
(47)  And that repentance and remission of sins should be preached in his name among all nations, beginning at Jerusalem.
(48)  And ye are witnesses of these things.
You can be a witness too just read the Gospels and witness greatness. Take my 9 day 21 Challenge read the Gospel of John three times over nine days.  Day one 7 chapters,  Day two 7 Chapters,  Day three 7 Chapters repeat. We are doing it once for the FATHER, once for the SON and once for the HOLY Spirit. With this formula done this way, I gaurantee you will meet the HOLY Spirit. After all HE is the one who is watching.
(49)  And, behold, I send the promise of my Father upon you: but tarry ye in the city of Jerusalem, until ye be endued with power from on high.
The Holy Spirit is given to lead us into all truth and the power HE brings us is the zeal of God to tell others about Christ which involves opening the word of God up to them so verse 45 can continually be relayed.
The angels laughed in heaven and we laughed below on the earth, the angels celebrated Jesus as HE took his throne and we added 3000 souls to the church Acts 2:41.
Things spillover Holy Spirit laughter was over a game being played in the heavens where an angel tagged a NASA satellite it.
Hiding the word is something only the devils would do and have you trade it for relics, and lies, even false power if need be.
The video below tells a true story of a man killed by an invisible force that was witnessed in a Catholic Monastery turned into a School.
What was being taught in the heavens? Why do they come back up in defense of ROME?
In Star Wars the force is believed to be the good energies that surround the Jedi's and if they tap into it they can make objects move and build really good lightsabers which are like a flashlight with compressed photons that can cut like a real sword.
That is fantasy the word of God is the sword that true believers are to wield that cut to the heart of the individual showing them their desperate need for Christ.
When I gave my life to Christ we were buzzing about music that had Satanic lyrics in it and we dumped our secular music in exchange for Christian Music we were told what things had evil in them.  I was told owning a book of Mormon had a demonic entity attached that could sway me away from Jesus I was told the battle was for the mind who controlled that controlled the heart so we were told to guard our hearts and minds.
Rome is the city where all the false gods gathered together to ensure the SON of God would not rise or accomplish HIS mission their work did not end.  Instead, the lowered the temperature of the water making it comfortable for Christians then they turned up the water gradually and the proof is in the inquisition and Nazism.
God's word is not found in the Star Wars movie; however, the message is recognizable. It is the forces of darkness versus light, but Lucas, who is the brain behind its creation, stole much of the material from reality.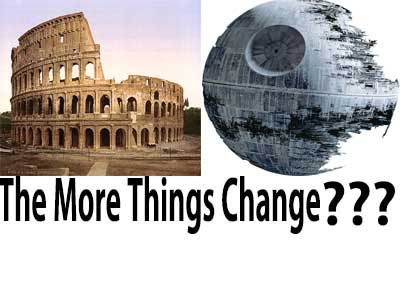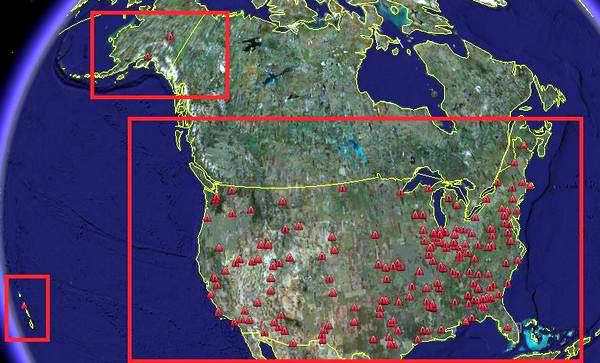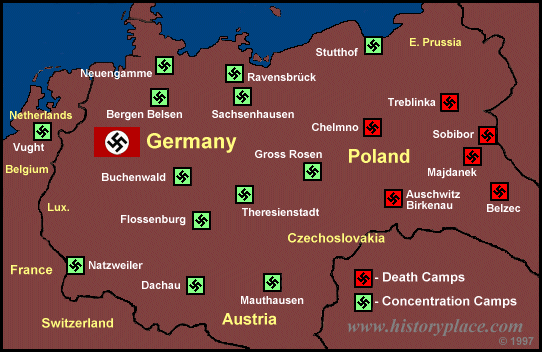 The force has its roots in the occult but to see what is behind it one must be knowledgable in the scriptures,  darkness fighting darkness still leaves darkness, light is to expose what is hidden in the darkness so that others may find their way to safety and avoid the traps set by darkness.
Preterism telling you what time it is, is like the blind men describing the elephant. Do you believe those who continually sacrifice Christ on their mock altars with a restored mock priesthood??? God began HIS priesthood only to never need it again. EXCEPT FOR rebuilding the THIRD TEMPLE Do you know WHY?
Because HE never wanted any others!
He wanted us all to inspect the sacrifice 1 Peter 2:9.
Demons have the ability to move us like pieces on a chessboard and we must take that power away from them and cast them out wherever they are found.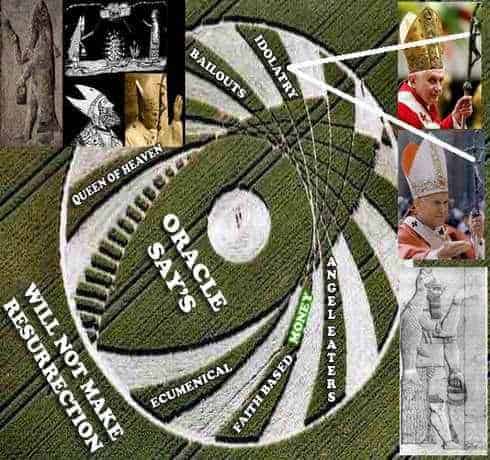 God has given me powers to move things with my mind and it is really not that hard to do. I see an item that I would like to move I go over to it pick it up and I place it where my mind chose to place it. That is how I move things with my mind.  God has given you prayer and prayer does change things.
Demons get involved when you pray to anyone other than God in the name of Jesus only they want something in return and that is your ETERNAL soul.
Chick tracts brought me to Christ and helped me stay grounded in seeing the truth around me.
Jack Chick made the appointed times list.
Proverbs 11:30  The fruit of the righteous is a tree of life; and he that winneth souls is wise.
I hope you make the appointed times list on the side of light.
Here is a great little read that reveals the real forces around us.
If you summon a demon to attack a Christian it backfires he ends up wrestling with the Christian's angel and the curse reverts back to the one who summoned him. Maybe one should quit attacking the Christians so that we can finish his new world order.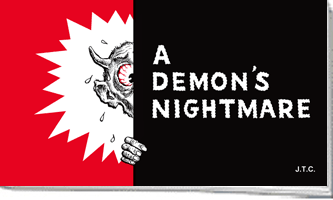 I have been told by a man who split a church that was mature and rich in the spirit of God. Who allowed educated Catholic leadership in his house. Tell me that I do not know what the lamps are for??? His associate Pastor is a Preterist teaching the old testament as history and fulfilled.
A minister is to love his congregation and protect them from the wolves not let the wolves lead.
Another told me he knew human psychology and instead of honoring God's call on my life, he tried to get me to bow down to where all the gods had gathered to keep Christ from rising over them. All the gods gathered in Rome and never really left; they just changed their names. Inside, they are still the same.
You are under the toes of the Pope who needs a peace plan and I am not,  I have that peace plan HE needs so who knows God better?
I will exalt myself over the most high of the earth,  but not ever, ever, ever, over heaven,  HIM I Love I see what HE has done for me.
I'm a Protestant and I will die a Protestant and Jack Chick has it right!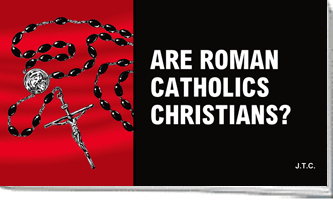 The priesthood of offering sacrifices ended at the cross!
Daniel 8:12 KJV
(12)  And an host was given him against the daily sacrifice by reason of transgression, and it cast down the truth to the ground; and it practised, and prospered.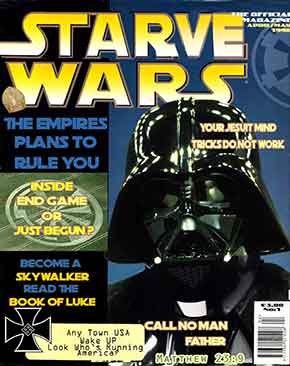 An Assembly of God minister refuses to listen to the truth; he tells his congregants they will sit on the right hand of Jesus. A week earlier, he tells us there are 2.3 billion Christians if we subtract Catholics who will be left behind its less a lot less. He is spreading false hope and lying to them.
1,370,978,242 is his seating number and he will be sitting left of another if we are to be seated at the right hand of Jesus who is not a Hindu deity.
The heavens are God's throne with that in mind.
Revelation 3:19-22 KJV
(19)  As many as I love, I rebuke and chasten: be zealous therefore, and repent.
(20)  Behold, I stand at the door, and knock: if any man hear my voice, and open the door, I will come in to him, and will sup with him, and he with me.
(21)  To him that overcometh will I grant to sit with me in my throne, even as I also overcame, and am set down with my Father in his throne.
(22)  He that hath an ear, let him hear what the Spirit saith unto the churches.
This war in heaven began because of the half-hearted angels who were not completed,  not fully Holy doubted, and insisted on seeing the SON forcing God to reveal His heart and treasure and split himself in two.
At the cross they split as one turns HIS back on the other separated only for three days. Never to be separated again.
Psalms 110:1 KJV
(1)  A Psalm of David. The LORD said unto my Lord, Sit thou at my right hand, until I make thine enemies thy footstool.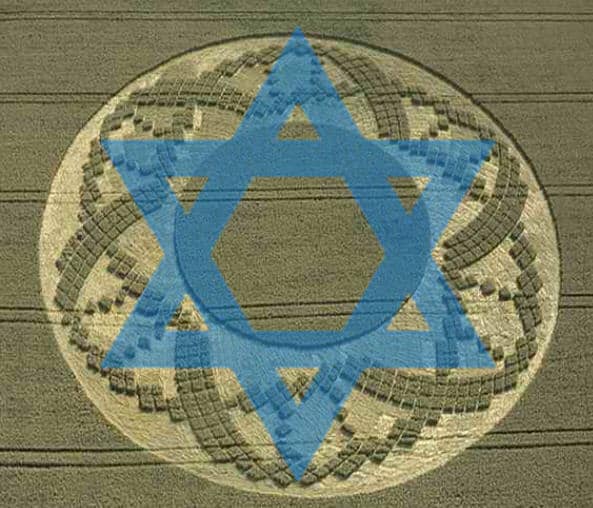 Isaiah 66:1 KJV
(1)  Thus saith the LORD, The heaven is my throne, and the earth is my footstool: where is the house that ye build unto me? and where is the place of my rest?
Psalms 110:1 KJV
(1)  A Psalm of David. The LORD said unto my Lord, Sit thou at my right hand, until I make thine enemies thy footstool.
Which way do the  Father and Son sit?
The devil wants to be God and tell everyone where they can sit, sitting at the right hand of the SON would place the FATHER how far apart from the SON do you really want to do that?
There are two places God reveals this to us and it must be important because it differs in both accounts and we must look closely to see what he is revealing to us.
Mark 10:35-40 KJV
(35)  And James and John, the sons of Zebedee, come unto him, saying, Master, we would that thou shouldest do for us whatsoever we shall desire.
(36)  And he said unto them, What would ye that I should do for you?
(37)  They said unto him, Grant unto us that we may sit, one on thy right hand, and the other on thy left hand, in thy glory.
(38)  But Jesus said unto them, Ye know not what ye ask: can ye drink of the cup that I drink of? and be baptized with the baptism that I am baptized with?
(39)  And they said unto him, We can. And Jesus said unto them, Ye shall indeed drink of the cup that I drink of; and with the baptism that I am baptized withal shall ye be baptized:
(40)  But to sit on my right hand and on my left hand is not mine to give; but it shall be given to them for whom it is prepared.
Matthew 20:20-24 KJV
(20)  Then came to him the mother of Zebedee's children with her sons, worshipping him, and desiring a certain thing of him.
(21)  And he said unto her, What wilt thou? She saith unto him, Grant that these my two sons may sit, the one on thy right hand, and the other on the left, in thy kingdom.
(22)  But Jesus answered and said, Ye know not what ye ask. Are ye able to drink of the cup that I shall drink of, and to be baptized with the baptism that I am baptized with? They say unto him, We are able.
(23)  And he saith unto them, Ye shall drink indeed of my cup, and be baptized with the baptism that I am baptized with: but to sit on my right hand, and on my left, is not mine to give, but it shall be given to them for whom it is prepared of my Father.
(24)  And when the ten heard it, they were moved with indignation against the two brethren.
So it is God who makes that determination and the devil wants to be God.
Look how God protects HIS throne for HIS SON with the banner used to reveal the trinity. The twenty-four scrolls reveal the twenty and four elders that SURROUND the throne and worship HIM day and night. Are they stationary? I think not for God is not a respecter of persons so they rotate around the throne so how can one sit at the right hand of God if HE and HIS SON sit face to face?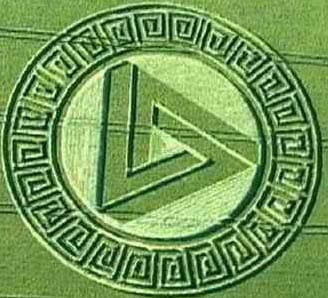 I perform one repetitive ritual daily and that is before I get into my big 18 wheel truck I ask God to climb in and let me sit on HIS lap and steer.  Isn't HE our heavenly father?
Where then as a child of God should we want to sit?
If the heavens are his throne and the earth HIS footstool that makes for a big lap with plenty of room for more. (FYI Psalm 18:2 is the truckers Psalm think about it.)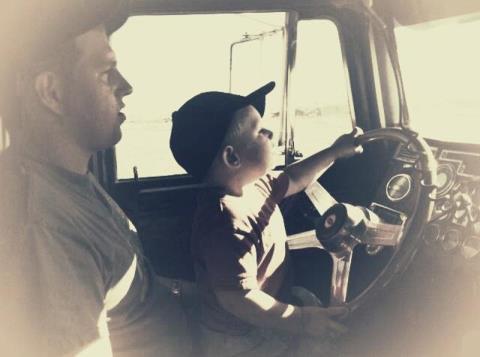 Obi-Wan Kenobi also went by the name of Ben Kenobi.
Bobby, you need to do this,  Bobby, you need to do that, Bobby only needs you to listen and learn you have it better than the Angels ever had it, you have the full story.
Just like when the brothers found Joseph in Egypt.
Brother Abel (Benjamin)