It was a busy year one that clearly reveals the heart of the biggest Church on the globe.
You cannot change the spots on a leopard or teach a shark not to do what its instincts tell it to do.
June 20, 1940, The featured image is secretary of war Henry Stimpson blindfolded picking the first draftee into the war and handing it to Roosevelt at the podium.
June 10, 1940, Italy declares war on France and Great Britain as part of its Axis alliance with Nazi Germany.
They became part of what was once then the Axis of evil,  Italy is the Catholic Capital of the world in 1940 home of the Vatican which became the ally of Nazi Germany.  Nineteen years later to the day I was born. I really do not want to see that again or Jesus having to come back to it I care too much for America and the lost.
Lucifer was the first enforcer, to reveal to the angels that the SON has value his role bring worship back to heaven.  Shaping free will into the will of God would be to reveal what is right and wrong.
Jeremiah 4:22  For my people is foolish, they have not known me; they are sottish children, and they have none understanding: they are wise to do evil, but to do good they have no knowledge.
November 10, 1940, Walt Disney became an informer/ spy of the FBI to inform on Hollywood subversives.  Walt Disney studios on the same month released two new animations "Pinocchio" a story of a boy who lies but the indicator that he does is that his nose grows long and before you know it you can tell it was a lie,  everybody can.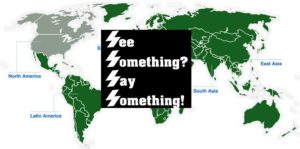 The other was Fantasia where Micky Mouse an Apprentice to the Wizard who gets into the Wizards spell book and creates a tempest of floods and confusion.  The first time I saw this movie I was eight years old it was very disturbing to me.  Imagine someone like this in the world who does not know how to use the book the way it was intended could do great damage.
There's a hidden message there somewhere.
By the 1940s, many Sicilian organized criminals had either fled or were dead from Italy. Others escaped to the United States, where they built criminal empires along the East Coast and in Chicago.
the Godfather though a fictional story by Mario Puzo it is no secret the confessional is where they seek justification they do their penance and never repent or become the new creatures God desires for the New Heaven and Earth it is that way with them all. They are never "Born Again" which means what Saints?
On November 11, 1940, Fifty-five non-Jewish Polish intellectuals are murdered at Dachau. German authorities in Poland officially declare the existence of the Warsaw Ghetto.
Pope John Paul was from Poland and worked in the chemical factory that provided the toxins for the camps that killed the Jewish people and even some protestant Christians along with those who opposed the Nazi Government he was twenty years old in 1940.
God thought this was the best candidate to represent Christ or were they blowing smoke in our face??? It is if you want to win the rest of them to Christ his passing month day and year is God's final word on the matter of John Paul.  April 2, 2005 at 84 that gave him 64 years to repent did he? 4+2+20+05 +84 =  Psalm 115:1-18  like the crop circles the lives of the agents of Satan point to passages that reveal themselves. It also works on Major events where God gets the glory.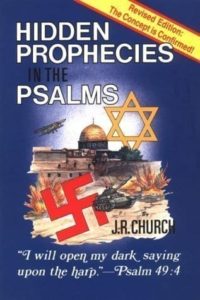 There was a book published in 1990 fifty years later that made a keen observation of the Psalms J.R. Church had noted that the Psalms corresponded with this century in numerical order, we see them prophesying the plight of the Jews during this century.    I read it after its publication and even gave a copy to my AG minister of today because he claims God has no hand in numbering the Bible.  It led me to discover similar treasures in Scripture like the end of man's life but not every man only the ones who held millions away from God.
When we read Psalm 40 for the year 1940 we have an idea of what they are going through. It is almost like the prayers of deliverance for them was recorded ahead of time just for them and at such a time as that one. With God knowing the beginning from the end reveals HE is alive and Well and in control.
Psalms 40:1-17
(1)  To the chief Musician, A Psalm of David. I waited patiently for the LORD; and he inclined unto me, and heard my cry.
(2)  He brought me up also out of an horrible pit, out of the miry clay, and set my feet upon a rock, and established my goings.
(3)  And he hath put a new song in my mouth, even praise unto our God: many shall see it, and fear, and shall trust in the LORD.
(4)  Blessed is that man that maketh the LORD his trust, and respecteth not the proud, nor such as turn aside to lies.
(5)  Many, O LORD my God, are thy wonderful works which thou hast done, and thy thoughts which are to us-ward: they cannot be reckoned up in order unto thee: if I would declare and speak of them, they are more than can be numbered.
(6)  Sacrifice and offering thou didst not desire; mine ears hast thou opened: burnt offering and sin offering hast thou not required.
(7)  Then said I, Lo, I come: in the volume of the book it is written of me,
(8)  I delight to do thy will, O my God: yea, thy law is within my heart.
(9)  I have preached righteousness in the great congregation: lo, I have not refrained my lips, O LORD, thou knowest.
(10)  I have not hid thy righteousness within my heart; I have declared thy faithfulness and thy salvation: I have not concealed thy lovingkindness and thy truth from the great congregation.
(11)  Withhold not thou thy tender mercies from me, O LORD: let thy lovingkindness and thy truth continually preserve me.
(12)  For innumerable evils have compassed me about: mine iniquities have taken hold upon me, so that I am not able to look up; they are more than the hairs of mine head: therefore my heart faileth me.
(13)  Be pleased, O LORD, to deliver me: O LORD, make haste to help me.
(14)  Let them be ashamed and confounded together that seek after my soul to destroy it; let them be driven backward and put to shame that wish me evil.
(15)  Let them be desolate for a reward of their shame that say unto me, Aha, aha.
(16)  Let all those that seek thee rejoice and be glad in thee: let such as love thy salvation say continually, The LORD be magnified.
(17)  But I am poor and needy; yet the Lord thinketh upon me: thou art my help and my deliverer; make no tarrying, O my God.
Five years later on April 30, 1945, it is said Adolph Hitler had committed suicide and that is the last we heard of him.  Those who informed us of this event were, of course, Germans masters of propaganda and obfuscations.  It was, however, for the Jewish people and the whole of Europe a day embraced. 4+30+19+45 = Psalm 98 he may have not died that day but as far as the world is concerned it was.
Psalms 98:1-9
(1)  A Psalm. O sing unto the LORD a new song; for he hath done marvellous things: his right hand, and his holy arm, hath gotten him the victory.
(2)  The LORD hath made known his salvation: his righteousness hath he openly shewed in the sight of the heathen.
(3)  He hath remembered his mercy and his truth toward the house of Israel: all the ends of the earth have seen the salvation of our God.
(4)  Make a joyful noise unto the LORD, all the earth: make a loud noise, and rejoice, and sing praise.
(5)  Sing unto the LORD with the harp; with the harp, and the voice of a psalm.
(6)  With trumpets and sound of cornet make a joyful noise before the LORD, the King.
(7)  Let the sea roar, and the fulness thereof; the world, and they that dwell therein.
(8)  Let the floods clap their hands: let the hills be joyful together
(9)  Before the LORD; for he cometh to judge the earth: with righteousness shall he judge the world, and the people with equity.
On 14 May 1948, Israel is officially recognized as the State of Israel.
Psalms 48:1-14
(1)  A Song and Psalm for the sons of Korah. Great is the LORD, and greatly to be praised in the city of our God, in the mountain of his holiness.
(2)  Beautiful for situation, the joy of the whole earth, is mount Zion, on the sides of the north, the city of the great King.
(3)  God is known in her palaces for a refuge.
(4)  For, lo, the kings were assembled, they passed by together.
(5)  They saw it, and so they marvelled; they were troubled, and hasted away.
(6)  Fear took hold upon them there, and pain, as of a woman in travail.
(7)  Thou breakest the ships of Tarshish with an east wind.
(8)  As we have heard, so have we seen in the city of the LORD of hosts, in the city of our God: God will establish it for ever. Selah.
(9)  We have thought of thy lovingkindness, O God, in the midst of thy temple.
(10)  According to thy name, O God, so is thy praise unto the ends of the earth: thy right hand is full of righteousness.
(11)  Let mount Zion rejoice, let the daughters of Judah be glad, because of thy judgments.
(12)  Walk about Zion, and go round about her: tell the towers thereof.
(13)  Mark ye well her bulwarks, consider her palaces; that ye may tell it to the generation following.
(14)  For this God is our God for ever and ever: he will be our guide even unto death.
Countdown to the final conflict of good and evil begins.  The scattered Jews begin to make their way towards their homeland, a people scattered in 70 AD at the destruction of the Temple.
14 May 1948
5+14+19+48 = Psalm 86
Psalms 86:1-17
(1)  A Prayer of David. Bow down thine ear, O LORD, hear me: for I am poor and needy.
(2)  Preserve my soul; for I am holy: O thou my God, save thy servant that trusteth in thee.
(3)  Be merciful unto me, O Lord: for I cry unto thee daily.
(4)  Rejoice the soul of thy servant: for unto thee, O Lord, do I lift up my soul.
(5)  For thou, Lord, art good, and ready to forgive; and plenteous in mercy unto all them that call upon thee.
(6)  Give ear, O LORD, unto my prayer; and attend to the voice of my supplications.
(7)  In the day of my trouble I will call upon thee: for thou wilt answer me.
(8)  Among the gods there is none like unto thee, O Lord; neither are there any works like unto thy works.
(9)  All nations whom thou hast made shall come and worship before thee, O Lord; and shall glorify thy name.
(10)  For thou art great, and doest wondrous things: thou art God alone.
(11)  Teach me thy way, O LORD; I will walk in thy truth: unite my heart to fear thy name.
(12)  I will praise thee, O Lord my God, with all my heart: and I will glorify thy name for evermore.
(13)  For great is thy mercy toward me: and thou hast delivered my soul from the lowest hell.
(14)  O God, the proud are risen against me, and the assemblies of violent men have sought after my soul; and have not set thee before them.
(15)  But thou, O Lord, art a God full of compassion, and gracious, longsuffering, and plenteous in mercy and truth.
(16)  O turn unto me, and have mercy upon me; give thy strength unto thy servant, and save the son of thine handmaid.
(17)  Shew me a token for good; that they which hate me may see it, and be ashamed: because thou, LORD, hast holpen me, and comforted me.
I discovered on May 13, 2009, the symbols of the battle and solved the puzzle that unlocks all the other puzzles.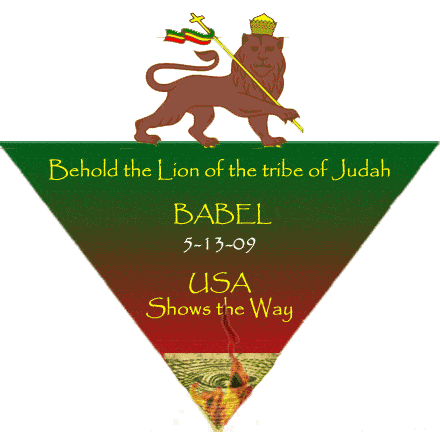 5+13+20+09 = Psalm 47 wich in 1947 was the year of decision over giving Israel status as a recognized nation. They do fit together nicely.
Psalms 47:1-9
(1)  To the chief Musician, A Psalm for the sons of Korah. O clap your hands, all ye people; shout unto God with the voice of triumph.
(2)  For the LORD most high is terrible; he is a great King over all the earth.
(3)  He shall subdue the people under us, and the nations under our feet.
(4)  He shall choose our inheritance for us, the excellency of Jacob whom he loved. Selah.
(5)  God is gone up with a shout, the LORD with the sound of a trumpet.
(6)  Sing praises to God, sing praises: sing praises unto our King, sing praises.
(7)  For God is the King of all the earth: sing ye praises with understanding.
(8)  God reigneth over the heathen: God sitteth upon the throne of his holiness.
(9)  The princes of the people are gathered together, even the people of the God of Abraham: for the shields of the earth belong unto God: he is greatly exalted.
I was born 6/10/1959 points to Psalm 94 the number for plutonium that shows up in the tree of knowledge  Psalm 94:1-23. God promised to bring forth a fire from the midst of his enemy that would devour him.  I am the Anti-Cookie Christ who points to the Antichrist's who will burn forever in hell.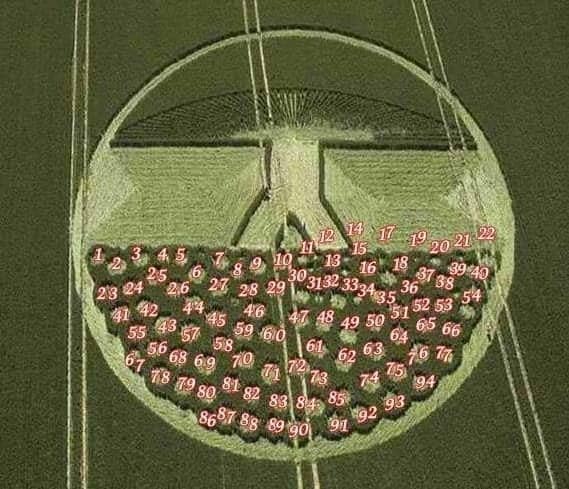 My flag or house banner symbolizes 6/10/59 to the left we subtract and to the right we add. They add to 75 or 555 (3.5)(15) x 5.  Psalm 75:1- 10 do you know what a Proxy is?  Jesus completed planting the seed and had his seven years cut in half.
We will do on Earth what was done in heaven only you may have noticed I have not let the congregation sway me to do it their way with questionable giftings it is the word I represent. How will they know if they never hear the word or the truth it brings?
More confirmation of me Revelation 6:10,  Psalm 6 has 10 verses,  Esther 6:10 you could say as the Proxy the volume of this book is written for me.
Ministers of righteousness protect the head of the serpent the Pope without even knowing it. I keep hoping and praying others will tell my own Pastor he does not know God as well as he says.  The offspring of the harlot is like the pilot fish on a shark they keep her clean as they feed off her parasites that are no doubt Jesuit in nature a priesthood like all the others in the world today after the final sacrifice was made are useless. They are only there to help me lift up Jesus and HIS Finished work that ended them,  the great mystery should be "Hey you guy's what are you doing back???"
Mormon's say they have a restored Aaronic priesthood for what purpose do we need that?  They claim they have the completed Bible yet students of the word could tell you its a lie.  Even the month day and year Joseph Smith's birth December 23,  1805 points to a Psalm 58:3 reveals the truth of who he was because God cares for 14 million souls.
Had Romney got in it would have doubled with their claiming confirmations that God was with them, no it would not have been God.  Just a lot of Pentecostals full of the Spirit???  Who don't know what's going on fully,  hopefully, they hear the voice of Father and come out from her. If we remain under the feet of Rome we will not crush the serpents head her captives will not be set free and the world will not hear the message. You have to love the wisdom of God.
Having Patriotism come back into America over Romney would have made the enemy of God to laugh in the face of God. When will we learn what is going on?
2 Corinthians 11:12-15
(12)  But what I do, that I will do, that I may cut off occasion from them which desire occasion; that wherein they glory, they may be found even as we.
(13)  For such are false apostles, deceitful workers, transforming themselves into the apostles of Christ.
(14)  And no marvel; for Satan himself is transformed into an angel of light.
(15)  Therefore it is no great thing if his ministers also be transformed as the ministers of righteousness; whose end shall be according to their works.
I come in pieces to bring Peace.
For my Pastor it is a false peace, do you know who you are now?
Brother Abel