Substitute Ancient Aliens with Fallen Angels and several questions get answered. Take free will and give it to another rather than God than expect demons to enter primarily through hypnotist or psychologists who promote the idea of aliens over truth.
People we do everything we can to get you to the cross and open your eyes to the awakening.
If the post Amazing Facts did not grasp your attention or open your eyes, then let's talk about the short-lived television series "Threshold" that used one of the crop circle designs as a premise for the theory aliens were invading and changing us.  For people who did not know what this fractal pattern was, well done. They just thought they would use it because it looked cool. The truth is demons have been turning us against God since the beginning of man, by the distortion of the truth.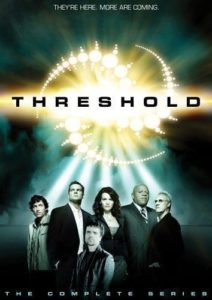 The smaller ones follow the larger ones the youngest follows the oldest converging into one will.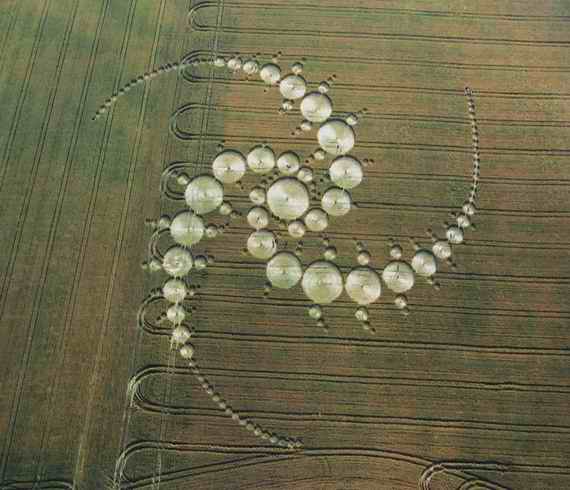 The main image has three arms made up of 29 circles each for a total of 87 all merging into one circle for a total of 88.   Where the arms start protruding, and the small circles to the center are 38 x 3 for 114. 114+88 = 202 circles that make up this entire design leading us to Isaiah chapter 1.
It begins with the Psalms of David, who is was well known for having a heart after God's own. From there, we subtract until we find the passage Father is highlighting. We go forward towards the actual heart of God found in the first four gospels of the new testament. The heart of God is, in fact, Jesus.
In the television series "Threshold," people were becoming mindless zombies with the single purpose of making people listen to a sound that would make them part of the hive.
Which brings me to the all elusive question no one can seem to answer, especially the "SPIRIT"  filled ones who take on the practice and see themselves as an excellent source of all things spiritual.
Why is that everyone who claims slain in the spirit is a gift from God come up supporting Roman Catholicism as a Christian religion? The fear for the angels is that you disrespect the gift God sent along with all of God's commands by associating yourself back to a purposeless priesthood an instrument of darkness to make slaves of men destroy nations and do  Satan's bidding.
God reveals that you could be more supportive of other faiths that honor him such as the SDA faith which gave us this following video that says why Catholic's and friends are being left behind along with all those who follow them because they disrespect what God made holy.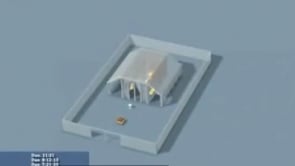 There are good bees, and there are killer bees, and killer bees will be nuked out of existence by their own doing having meant it for the good bees.   Why can't you tell the difference if claiming the "Born Again" experience? What is good, and what is evil?  Why is the slain in "spirit" more supportive of them,  than Protestants who do not agree with the gift? Do you understand the definition of traitor both to  Protestantism and America?
If it is an attempt at peace, it is a false peace with mutually assured destruction.
The following is the answers to the crop image and where they lead.
Psalms 88:1-18 KJV
(1)  A Song or Psalm for the sons of Korah, to the chief Musician upon Mahalath Leannoth, Maschil of Heman the Ezrahite. O LORD God of my salvation, I have cried day and night before thee:
(2)  Let my prayer come before thee: incline thine ear unto my cry;
(3)  For my soul is full of troubles: and my life draweth nigh unto the grave.
(4)  I am counted with them that go down into the pit: I am as a man that hath no strength:
(5)  Free among the dead, like the slain that lie in the grave, whom thou rememberest no more: and they are cut off from thy hand.
(6)  Thou hast laid me in the lowest pit, in darkness, in the deeps.
(7)  Thy wrath lieth hard upon me, and thou hast afflicted me with all thy waves. Selah.
(8)  Thou hast put away mine acquaintance far from me; thou hast made me an abomination unto them: I am shut up, and I cannot come forth.
(9)  Mine eye mourneth by reason of affliction: LORD, I have called daily upon thee, I have stretched out my hands unto thee.
(10)  Wilt thou shew wonders to the dead? Shall the dead arise and praise thee? Selah.
(11)  Shall thy lovingkindness be declared in the grave? Or thy faithfulness in destruction?
(12)  Shall thy wonders be known in the dark? And thy righteousness in the land of forgetfulness?
(13)  But unto thee have I cried, O LORD; and in the morning shall my prayer prevent thee.
(14)  LORD, why castest thou off my soul? Why hidest thou thy face from me?
(15)  I am afflicted and ready to die from my youth up: while I suffer thy terrors, I am distracted.
(16)  Thy fierce wrath goeth over me; thy terrors have cut me off.
(17)  They came round about me daily like water; they compassed me about together.
(18)  Lover and friend hast thou put far from me, and mine acquaintance into darkness.
On to the main message, what slaying in the spirit has done.  Although this chapter was initially written for Israel, Christians are grafted into the vine, making us a spiritual Israel and equally as they are to God precious.  Catholic's will never win real Jews or Muslims to Christ, and can you tell me why?
Isaiah 1:1-31 KJV
(1)  The vision of Isaiah, the son of Amoz, which he saw concerning Judah and Jerusalem in the days of Uzziah, Jotham, Ahaz, and Hezekiah, kings of Judah.
(2)  Hear, O heavens, and give ear, O earth: for the LORD hath spoken, I have nourished and brought up children, and they have rebelled against me.
(3)  The ox knoweth his owner, and the ass his master's crib: but Israel doth not know, my people doth not consider.
(4)  Ah sinful nation, a people laden with iniquity, a seed of evildoers, children that are corrupters: they have forsaken the LORD, they have provoked the Holy One of Israel unto anger, they are gone away backward.
Now backward here is towards idols and pagan ways of which God delivered us from.  Support of a corrupt system usually happens after a slaying where oddly one does go backward. Then those who went down come up and try to justify the existence or stand in defense of Rome so they may take over the world.  Primarily they exist because the devil hoards wealth and desires power; this is meant to be the endowment for the rehearsals for the bride of Christ.  His ministers of righteousness were not helping them to see that because that spirit is not interested in saving the souls of the world. I hear many claim that some Catholic's love Christ the goal is to get everyone to love Christ. I'm just saying!
Many proclaim in the AG church who are bragadoshish about the supernatural gifts.   I have heard my pastor say more people are going pentacostal,  well in proportion to the decline in Catholicism we can see why. Proverbs 30:12
(5)  Why should ye be stricken any more? Ye will revolt more and more: the whole head is sick, and the whole heart faint.
Who have you chosen for your head?
(6)  From the sole of the foot even unto the head there is no soundness in it; but wounds, and bruises, and putrifying sores: they have not been closed, neither bound up, neither mollified with ointment.
(7)  Your country is desolate; your cities are burned with fire: your land, strangers devour it in your presence, and it is desolate, as overthrown by strangers.
(8)  And the daughter of Zion is left as a cottage in a vineyard, as a lodge in a garden of cucumbers, as a besieged city.
(9)  Except the LORD of hosts had left unto us a very small remnant, we should have been as Sodom, and we should have been like unto Gomorrah.
(10)  Hear the word of the LORD, ye rulers of Sodom; give ear unto the law of our God, ye people of Gomorrah.
(11)  To what purpose is the multitude of your sacrifices unto me? saith the LORD: I am full of the burnt offerings of rams, and the fat of fed beasts; and I delight not in the blood of bullocks, or of lambs, or of he goats.
(12)  When ye come to appear before me, who hath required this at your hand, to tread my courts?
(13)  Bring no more vain oblations; incense is an abomination unto me; the new moons and sabbaths, the calling of assemblies, I cannot away with; it is iniquity, even the solemn meeting.
(14)  Your new moons and your appointed feasts my soul hateth: they are a trouble unto me; I am weary to bear them.
(15)  And when ye spread forth your hands, I will hide mine eyes from you: yea, when ye make many prayers, I will not hear: your hands are full of blood.
(16)  Wash you, make you clean; put away the evil of your doings from before mine eyes; cease to do evil;
(17)  Learn to do well; seek judgment, relieve the oppressed, judge the fatherless, plead for the widow.
(18)  Come now, and let us reason together, saith the LORD: though your sins be as scarlet, they shall be as white as snow; though they be red like crimson, they shall be as wool.
(19)  If ye be willing and obedient, ye shall eat the good of the land:
(20)  But if ye refuse and rebel, ye shall be devoured with the sword: for the mouth of the LORD hath spoken it.
(21)  How is the faithful city become an harlot! it was full of judgment; righteousness lodged in it; but now murderers.
(22)  Thy silver is become dross, thy wine mixed with water:
(23)  Thy princes are rebellious, and companions of thieves: every one loveth gifts, and followeth after rewards: they judge not the fatherless, neither doth the cause of the widow come unto them.
(24)  Therefore saith the Lord, the LORD of hosts, the mighty One of Israel, Ah, I will ease me of mine adversaries, and avenge me of mine enemies:
(25)  And I will turn my hand upon thee, and purely purge away thy dross, and take away all thy tin:
(26)  And I will restore thy judges as at the first, and thy counsellors as at the beginning: afterward thou shalt be called, The city of righteousness, the faithful city.
(27)  Zion shall be redeemed with judgment, and her converts with righteousness.
(28)  And the destruction of the transgressors and of the sinners shall be together, and they that forsake the LORD shall be consumed.
(29)  For they shall be ashamed of the oaks which ye have desired, and ye shall be confounded for the gardens that ye have chosen.
(30)  For ye shall be as an oak whose leaf fadeth, and as a garden that hath no water.
(31)  And the strong shall be as tow, and the maker of it as a spark, and they shall both burn together, and none shall quench them.
Why do those who surrender their free will to something questionable within the church come up stronger in support of those building the gallows for your loved ones? Gallows that God intends to turn on them and those who stand with them?  Father allowed what was invisible to be made visible by gathering the world's wealth to himself.  Now with the taking of America, he is not so hidden this dragon and God watched who really loved HIM and who was just faking it.
So you really like seeing the SON sacrificed on an altar and around idols day after day? Something tells me you are not for Christ.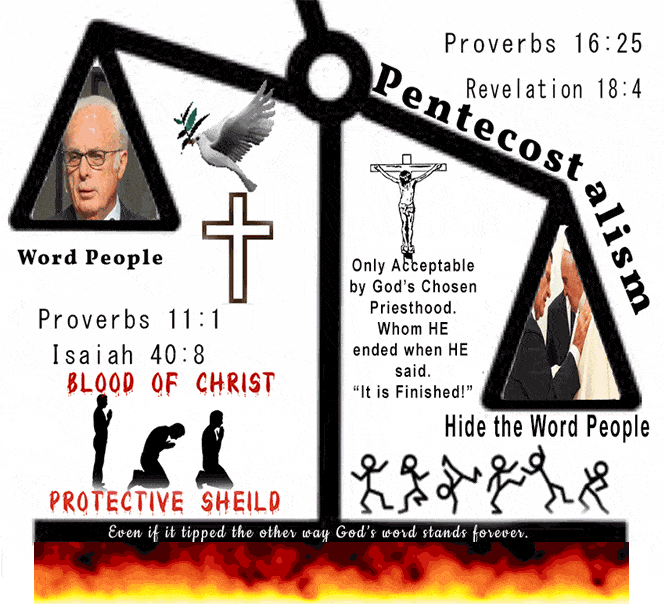 Let Jesus change you. HE came to give us life and life more abundantly.
Come out of her God is calling for global repentance.
Brother Abel
Proverbs 30:12 KJV (12)  There is a generation that are pure in their own eyes, and yet is not washed from their filthiness.