Chicanery used here as defined at merriam-webster.com
The word repent means to turn away from evil and honor the God who made us.
Many of us deal with the same sins over and over and we feel we are unable to be free from them.  There are even support groups but even in those, we are feeding a different kind of sin and spirit. Jesus went to HIS Father so that we may have HIS HOLY SPIRIT in order to overcome this world. We replace one habit with a newer one,  one more healthy to our soul.
Bible study, helping others, honoring God with worship and praise.
The word Transgressor is one who breaks the law our enemy always wants us to break the law of God and anger God and this term in Daniel 8:23 is plural for there are many of them. They never repent,  recant,  or stop their sickness of wanting power they follow the one who wanted to be the ruler of all things and will stop at nothing to get it for him.
They lie, they cheat and they steal what does not belong to them.   God will not bless them so they must find other ways to obtain what they want.
It was said had not the priests of the Catholic Church not prayed over the German soldiers of WWII for God to bless them, then America may have lost the war.
Malachi 2:1-9 KJV
(1)  And now, O ye priests, this commandment is for you.
(2)  If ye will not hear, and if ye will not lay it to heart, to give glory unto my name, saith the LORD of hosts, I will even send a curse upon you, and I will curse your blessings: yea, I have cursed them already, because ye do not lay it to heart.
(3)  Behold, I will corrupt your seed, and spread dung upon your faces, even the dung of your solemn feasts; and one shall take you away with it.
(4)  And ye shall know that I have sent this commandment unto you, that my covenant might be with Levi, saith the LORD of hosts.
(5)  My covenant was with him of life and peace; and I gave them to him for the fear wherewith he feared me, and was afraid before my name.
(6)  The law of truth was in his mouth, and iniquity was not found in his lips: he walked with me in peace and equity, and did turn many away from iniquity.
(7)  For the priest's lips should keep knowledge, and they should seek the law at his mouth: for he is the messenger of the LORD of hosts.
(8)  But ye are departed out of the way; ye have caused many to stumble at the law; ye have corrupted the covenant of Levi, saith the LORD of hosts.
(9)  Therefore have I also made you contemptible and base before all the people, according as ye have not kept my ways, but have been partial in the law.
Recently I heard a man talk about Apostolic Succession which is a connection back to the original Apostles 2000 years ago why many think they are in that line today is beyond me. There are two men who make it all the way to the adult diaper stage and call themselves HOLY Fathers when death grabs hold of them two more are standing in line and are usually chosen not by the sheep but who may become the next in line to lead the sheep.
What's it profit a man to gain the whole world but lose his soul in the process?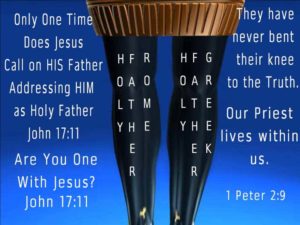 Which leg of iron should I submit myself under when neither leg bends its knee to the LORD?
I have a HOLY FATHER and HE sits besides Jesus in heaven who told me to call no man Father.
The apostle's creed is written centuries after their death with the pantheon of gods from ROME in tow keeping their foot in the door.
The great commission was for us all who are saved to go into the world and make disciples of all nations baptizing them in the name of the Father, the Son, and the Holy Spirit.
What many seem to be overlooking is how God decides keeping in mind the goal is to compel them to the cross unfortunately those who were led by the Pontificate Maximus of ROME who was the head over all the pantheon of gods was now adding Jesus Christ in the mix and that was never acceptable to Father. Repentance means you turn away from evil not bond with it.
You do not place a new patch on an old wineskin.
Paul warned us about becoming like them under the old covenant of Moses and that many in his day were trying to get Christians to embrace their old priestly rituals in order to gain control of the movement which would only have counted the cross as nothing.
Ephesians 2:4-10 KJV
(4)  But God, who is rich in mercy, for his great love wherewith he loved us,
(5)  Even when we were dead in sins, hath quickened us together with Christ, (by grace ye are saved;)
(6)  And hath raised us up together, and made us sit together in heavenly places in Christ Jesus:
(7)  That in the ages to come he might shew the exceeding riches of his grace in his kindness toward us through Christ Jesus.
(8)  For by grace are ye saved through faith; and that not of yourselves: it is the gift of God:
(9)  Not of works, lest any man should boast.
(10)  For we are his workmanship, created in Christ Jesus unto good works, which God hath before ordained that we should walk in them.
For we are saved by grace and not of works it is faith in Christ alone and his finished work. Restoring priestly rituals would be denying HIS finished work. Under the new covenant, we are given apostles; and some, prophets; and some, evangelists; and some, pastors and teachers note there are no priests in this lineup.
Ephesians 4:3-16 KJV
(3)  Endeavouring to keep the unity of the Spirit in the bond of peace.
(4)  There is one body, and one Spirit, even as ye are called in one hope of your calling;
(5)  One Lord, one faith, one baptism,
(6)  One God and Father of all, who is above all, and through all, and in you all.
(If you are BORN AGAIN John 3:3)
(7)  But unto every one of us is given grace according to the measure of the gift of Christ.
(8)  Wherefore he saith, When he ascended up on high, he led captivity captive, and gave gifts unto men.
(9)  (Now that he ascended, what is it but that he also descended first into the lower parts of the earth?
(10)  He that descended is the same also that ascended up far above all heavens, that he might fill all things.)
(11)  And he gave some, apostles; and some, prophets; and some, evangelists; and some, pastors and teachers;
(Note there are no priests in that lineup).
(12)  For the perfecting of the saints, for the work of the ministry, for the edifying of the body of Christ:
(13)  Till we all come in the unity of the faith, and of the knowledge of the Son of God, unto a perfect man, unto the measure of the stature of the fulness of Christ:
(14)  That we henceforth be no more children, tossed to and fro, and carried about with every wind of doctrine, by the sleight of men, and cunning craftiness, whereby they lie in wait to deceive;
(What if falling backwards and getting up in support of ROME is not a gift of the Spirit?)
(15)  But speaking the truth in love, may grow up into him in all things, which is the head, even Christ:
(16)  From whom the whole body fitly joined together and compacted by that which every joint supplieth, according to the effectual working in the measure of every part, maketh increase of the body unto the edifying of itself in love.
Priests were used around the world with every false god and where they were we found a slave class that was created to serve them and the king they chose was not a choice of the people. This individual king became the chariot for you know who.
I need to know who has the HOLY SPIRIT and who doesn't,  you need it for the rapture. The angels are leaving behind all things that offend including the traitors who support the leader of the pantheon of gods. Raise your hand if you think Joe Biden was elected without the help of ROME and elected righteously without chicanery?
Let's step away from the Apostles for a moment and look at the council of elders and watchers in heaven and why we have twenty-four thrones that surround the throne of God in heaven Revelation 4:4 and why would God send back at least one of them with the first being last?
The twenty-four thrones act as teachers and peacekeepers of heaven. Free will is not taken from us at the door to heaven we are asked to surrender it here to the will of God while there is breath within us.
Jesus told us that if another came in his own name him you will receive and to support God's choice HIS burning lamps go into the earth to start making the word of God to be opened to all in the back yard of ROME which is the capitol Nation of the Protestants England and we find the treasure in NEW England.
Why? It has everything to do with LOVE.
In 19(77) I graduated High School our class motto was "In doing we learn."
My Gomer once said to me that I needed to save up to buy something and my hard work would make me appreciate it more and care for it. Is not God teaching us this same principle if you get it on credit you do not treat it with as much respect? The angels had everything and worshiped what they did not have in faith, that is the SON of man.
Blessed are they that believe and have not seen.
I married my Gomer and of course, fell head over heels in love. I promised God I would not marry again that I would study HIS word, not at schools with tainted teachers from ROME.  We know who they are as they seek one ruler to rule them all and claim they are the one true church. The revelation reveals SEVEN ANGELS over SEVEN churches who disagree with ROME. In God's house, there are many rulers and houses that are ruled by one God.
In my Fathers house, there are many mansions.
The object of this puzzle find all the triangles count them up and divide by four to find the Psalm it points to.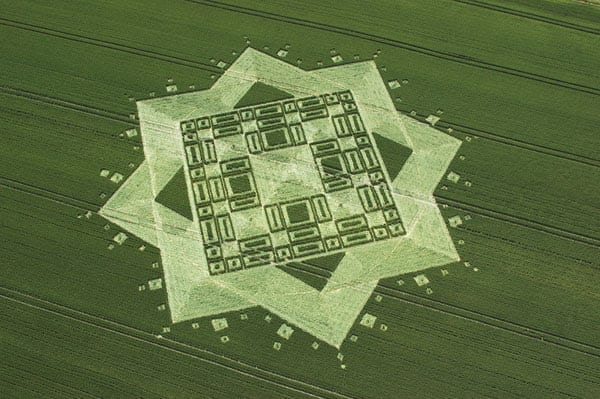 When he awakened me he revealed my house to me. I must confess I am no ANGEL and they do not do your bidding they do God's.
That is what made America great we all ruled our houses by HIS word and all shined our lights on Jesus until the enemy redressed himself to make the lost believe they were of us,  that even the elect would be deceived if it were possible.
America was the last nation to be taken by the devil and his pantheon of falsehoods while the destruction of America is going on it is revealing those who would equally ruin heaven if they were allowed in because they are antichrists.
They have changed the seasons and the times (Preterism) Julian and Gregorian calendars.
They have worn down the saints who have given in to idolatry because they never give it up. Their ways are not ours and they do not embrace the ways of Christ or the true apostles.
ROME is where all the pantheon of gods gathered to thwart Christ's mission.
Would PETER or PAUL allow any of this?
Isaiah 30:22-23 KJV
(22)  Ye shall defile also the covering of thy graven images of silver, and the ornament of thy molten images of gold: thou shalt cast them away as a menstruous cloth; thou shalt say unto it, Get thee hence.
Once you destroy them God will bless us again.
(23)  Then shall he give the rain of thy seed, that thou shalt sow the ground withal; and bread of the increase of the earth, and it shall be fat and plenteous: in that day shall thy cattle feed in large pastures.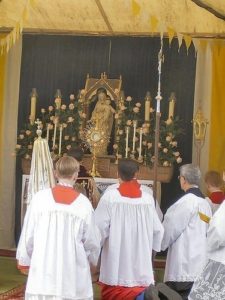 Mary was to be called blessed forever but not replace the FATHER or the SON those are the only two we are to have relations or council with. There should only be one mediator between you and God.
Psalms 2:12  Kiss the Son, lest he be angry, and ye perish from the way, when his wrath is kindled but a little. Blessed are all they that put their trust in him.
God reveals in the wilderness where he places Virgo in the mezzoroth and assigning her to a tribe of Israel born the 10th SON of Jacob from Leah who is Zebulon who's flag is a sailing ship with oars.
In the heavens, we find her in between Leo and Libra the law so I am claiming Zebulon being the 10th SON has something to do with her and the ten commandments how she keeps LEO (Judah) from his defeat over LIBRA (Levi).
Mary queen of death who sits outside many hospitals has taken many with her as she has to them become more important than the Father or the SON.
You can corrupt the translations of the Bible and corrupt its understanding but you cannot undo the stars because God placed them there to stay.
This is what many people want to happen to the kingdom of God and why we have 24 elders surrounding the seat of Christ and the Father.
Isaiah 48:1-22 KJV
(1)  Hear ye this, O house of Jacob, which are called by the name of Israel, and are come forth out of the waters of Judah, which swear by the name of the LORD, and make mention of the God of Israel, but not in truth, nor in righteousness.
(2)  For they call themselves of the holy city, and stay themselves upon the God of Israel; The LORD of hosts is his name.
(3)  I have declared the former things from the beginning; and they went forth out of my mouth, and I shewed them; I did them suddenly, and they came to pass.
(4)  Because I knew that thou art obstinate, and thy neck is an iron sinew, and thy brow brass;
(5)  I have even from the beginning declared it to thee; before it came to pass I shewed it thee: lest thou shouldest say, Mine idol hath done them, and my graven image, and my molten image, hath commanded them.
(6)  Thou hast heard, see all this; and will not ye declare it? I have shewed thee new things from this time, even hidden things, and thou didst not know them.
(7)  They are created now, and not from the beginning; even before the day when thou heardest them not; lest thou shouldest say, Behold, I knew them.
(8)  Yea, thou heardest not; yea, thou knewest not; yea, from that time that thine ear was not opened: for I knew that thou wouldest deal very treacherously, and wast called a transgressor from the womb.
(9)  For my name's sake will I defer mine anger, and for my praise will I refrain for thee, that I cut thee not off.
(10)  Behold, I have refined thee, but not with silver; I have chosen thee in the furnace of affliction.
(11)  For mine own sake, even for mine own sake, will I do it: for how should my name be polluted? and I will not give my glory unto another.
(12)  Hearken unto me, O Jacob and Israel, my called; I am he; I am the first, I also am the last.
(13)  Mine hand also hath laid the foundation of the earth, and my right hand hath spanned the heavens: when I call unto them, they stand up together.
(14)  All ye, assemble yourselves, and hear; which among them hath declared these things? The LORD hath loved him: he will do his pleasure on Babylon, and his arm shall be on the Chaldeans.
(15)  I, even I, have spoken; yea, I have called him: I have brought him, and he shall make his way prosperous.
(16)  Come ye near unto me, hear ye this; I have not spoken in secret from the beginning; from the time that it was, there am I: and now the Lord GOD, and his Spirit, hath sent me.
(17)  Thus saith the LORD, thy Redeemer, the Holy One of Israel; I am the LORD thy God which teacheth thee to profit, which leadeth thee by the way that thou shouldest go.
(18)  O that thou hadst hearkened to my commandments! then had thy peace been as a river, and thy righteousness as the waves of the sea:
(19)  Thy seed also had been as the sand, and the offspring of thy bowels like the gravel thereof; his name should not have been cut off nor destroyed from before me.
(20)  Go ye forth of Babylon, flee ye from the Chaldeans, with a voice of singing declare ye, tell this, utter it even to the end of the earth; say ye, The LORD hath redeemed his servant Jacob.
(21)  And they thirsted not when he led them through the deserts: he caused the waters to flow out of the rock for them: he clave the rock also, and the waters gushed out.
(22)  There is no peace, saith the LORD, unto the wicked.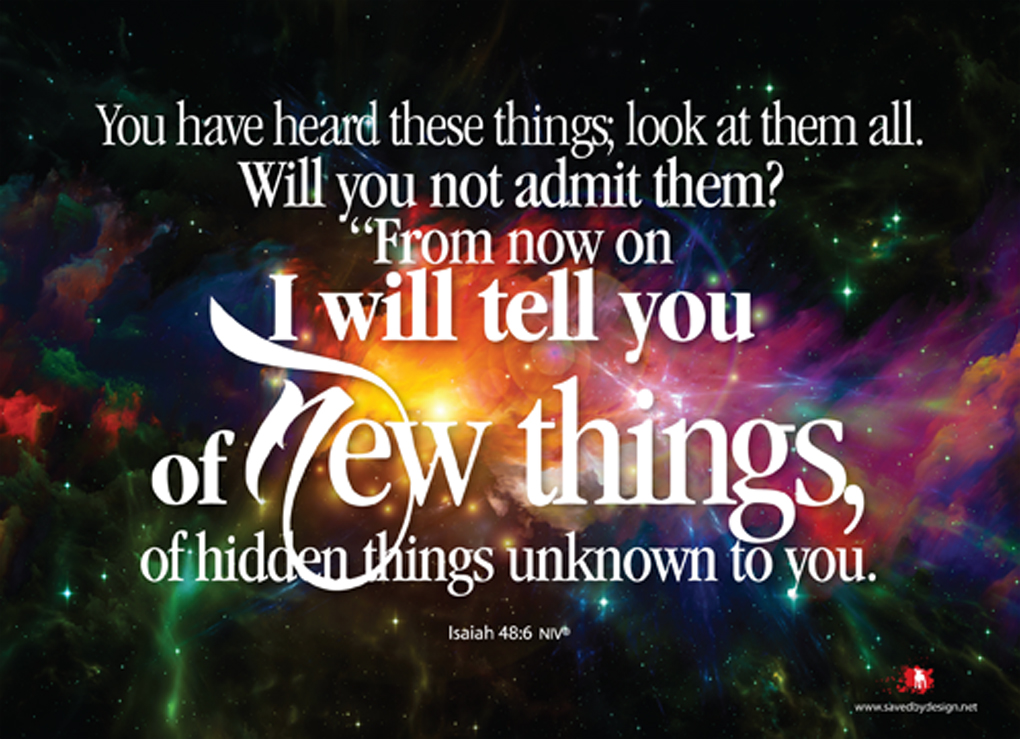 Brother Abel (Benjamin) Born 6/10/59 shorthand version 619. (9 is the wrath of God 6 represents protection for those who need Christ.)
End COVID 19 and place the six where he needs to be as a new covering and quit trying to shape me as you did the first one. He was easy because the SON was not revealed, I'm not as easy I know the SON is real I know the revelation!
You can never go wrong with God's choice.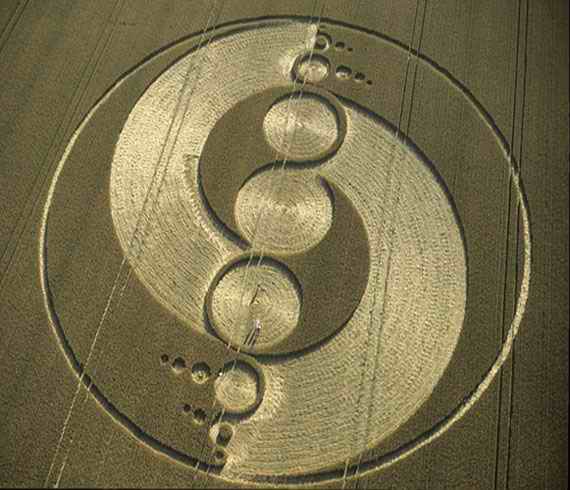 Just honor the word and all will be heard.